What is the price of interior car cleaning in Switzerland.
A car cleaning interior in Switzerland will cost you between 99 CHF and 700 CHF at Waschman, if you choose a deep cleaning. This depends on the size of your car and how dirty your car is.
Places ➡
Kantone : 
Zürich ✓
Basel ✓
Aarau ✓
Luzern ✓
Zug ✓
Schwyz ✓
Solothurn ✓
Bern* ✓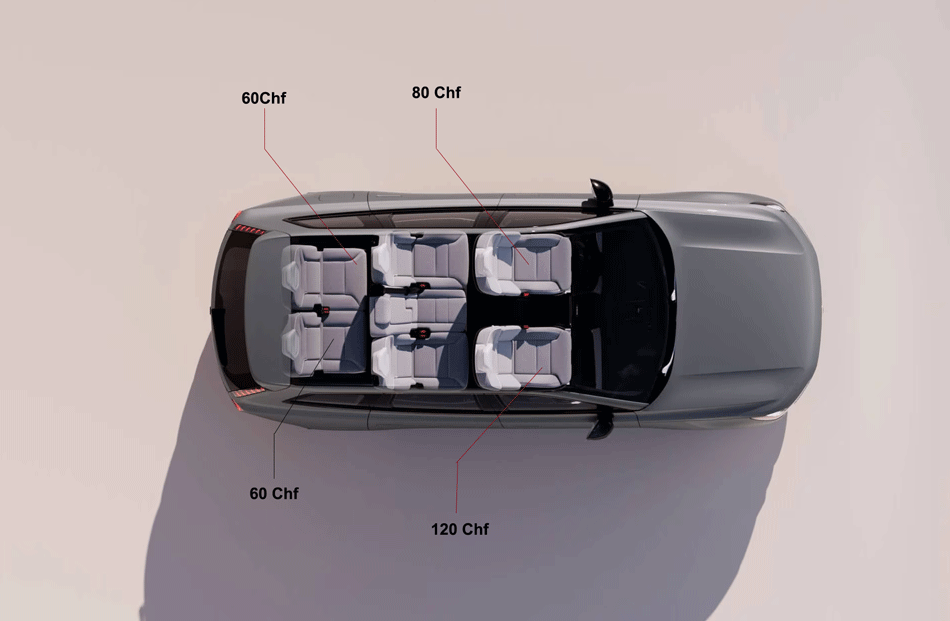 How long does a car reconditioning take?
Vehicle cleaning depends on the services you choose. The end time is calculated in the booking step.
Where can I find the prices for a car interior cleaning?
Car cleaning prices depend on how big your car is and which service you choose. You can calculate your prices in advance (*Direction price is already included in the price): Click here!
Do I have to be present when I wash my car?
Of course not, most of our customers are at work during the ordered car cleaning. But we love company and it will be our pleasure to perform our cleaning in front of you.
How do I cancel my appointment?
Check your confirmation email you received from Waschman and click ´Cancel/Reschedule´ it will open the link for you for reschedule.
I have not received an order confirmation email.
This can happen. Please check your spam or check your specified email on your Waschman dashboard.
What is a very dirty car?
A car is very dirty when we need more time to clean it. Therefore, it is always better to choose it as an extra, so that we have more time for your car.
Why do I have to pay in advance?
We don't want to end up somewhere in New York looking for an Audi A3 with a ZH license plate.
😃
Do you offer a voucher for car cleaning?
Yes, please click on the link and we will redirect you to the correct page. Click here
How do you calculate the cost of travel?
The travel costs are already included in the price. You do not pay more than you see as the total price.
How to clean a car in bad weather?
In bad weather, the car must be under a roof. If you have a garage, this will not cause us problem.
Yes, you have understood correctly. We come to you and clean your car without you having to go anywhere.
We come to you
Online reservation
Transperent booking calendar
Please write us your question and we will try to answer as soon as possible.