Car cleaning inside and outside
Professional cleaning is important if the car is to be sold or it is a lease return. During the interior and exterior cleaning we pay attention to everything that you might never notice yourself.
Places ➡
Kantone : 
Zürich ✓
Basel ✓
Aarau ✓
Luzern ✓
Zug ✓
Schwyz ✓
Solothurn ✓
Bern* ✓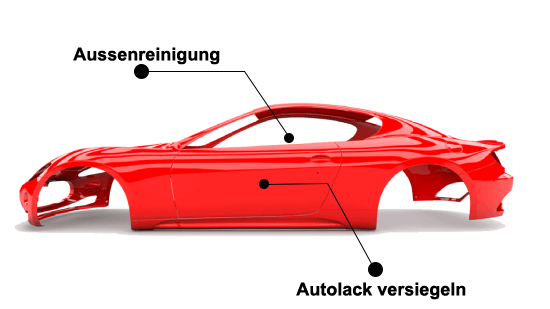 CLEAN CAR MAKES THE DIFFERENCE
Waschman will help you make your car feel like you bought it. We have enough experience and knowledge to make your car look like new again. No strong chemicals for interior cleaning – all we use are natural ingredients.
A professional exterior cleaning takes care of the paint and makes your car shine in new splendor. This is especially important when the car is to be sold – the first impression is very important for a buyer.
CLEAN YOUR CAR DEEPER WITH EXTRAS
Add ons for car cleaning inside & outside
Contact us for car polishing
Interior or exterior cleaning with extras?
At Waschman, you can easily book everything yourself from basic to really advanced car cleaning using extras and add-ons. The extras (e.g. odor or pet hair removal, upholstery cleaning, etc.) allow you to easily customize your car cleaning to your personal needs. That's why we've simplified the booking process: we clean exactly what you need.
Not what you are looking for?
Contact us, we will find a solution.